I just wanted to show how the sections can go together along all 3 sides.
To create a valley between the high ground
Or dominate high ground in the centre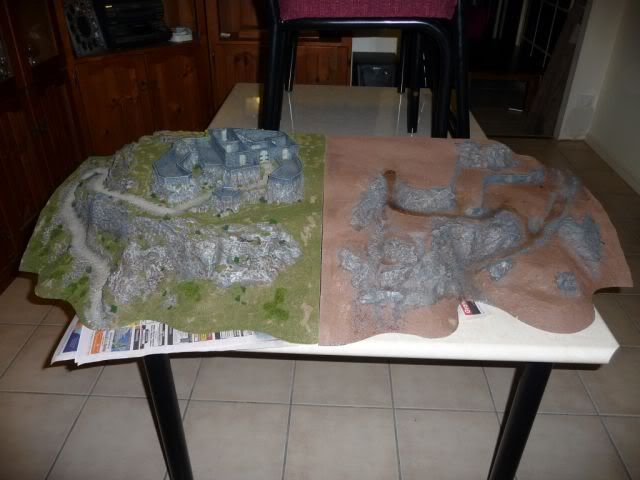 The two options above will run the lenght of the 4ft table edge. I also am going to make two futher sections that will match the smaller edges. They can be used together as a smaller ridge, or 1 could added to the dominate high ground option to run the 6ft table edge. Or both could be added to the option below and make a huge ridge. Hope that makes sense, should means loads of different configerations could be created so that the table is always different.
Or the start of a big ridge line
The 2nd half, with my sicily defenders.