Ironclad Miniatures 15-H6 Small Eastern Front house, removeable roof also includes a small seperate solid cast timber shack/annex. I almost didn't get these rendered walled buildings, but they offer a nice variety to the village and the walls came out very nice.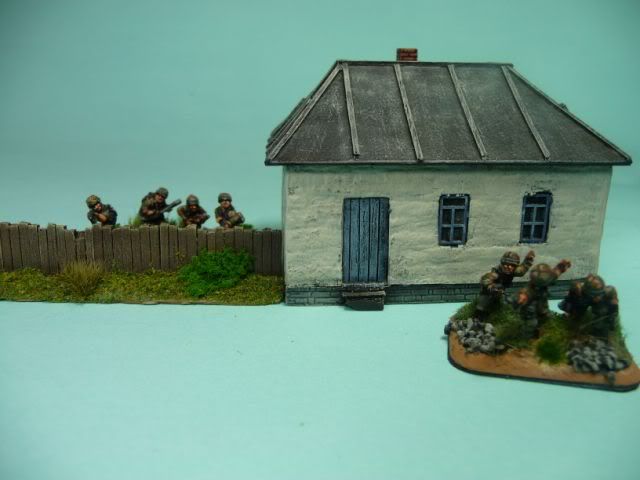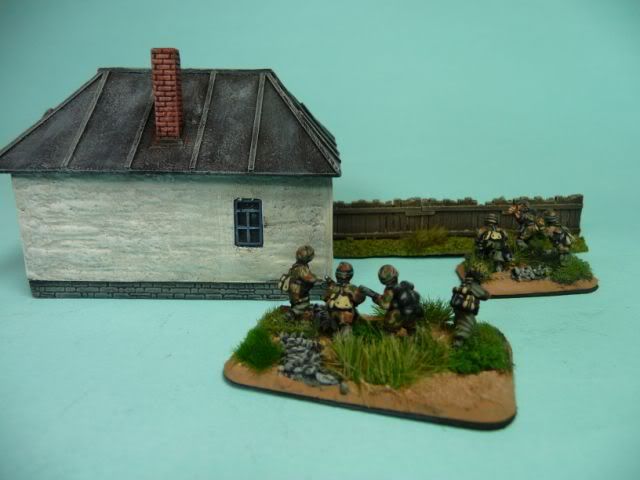 I've added a fence section to the pictures also from Ironclad these are very nice.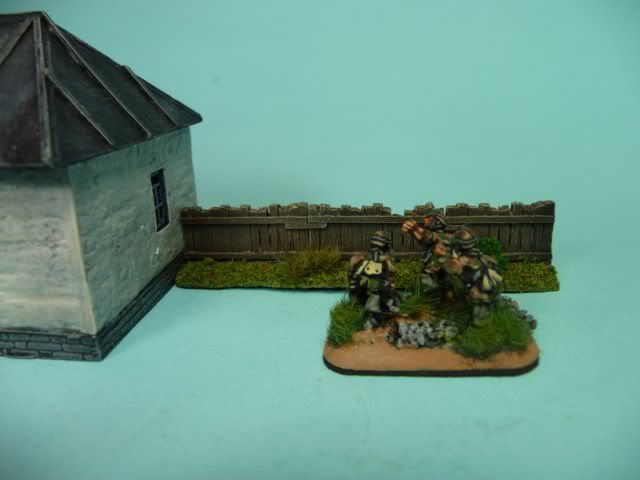 This shows the annex in place along with some of the fences.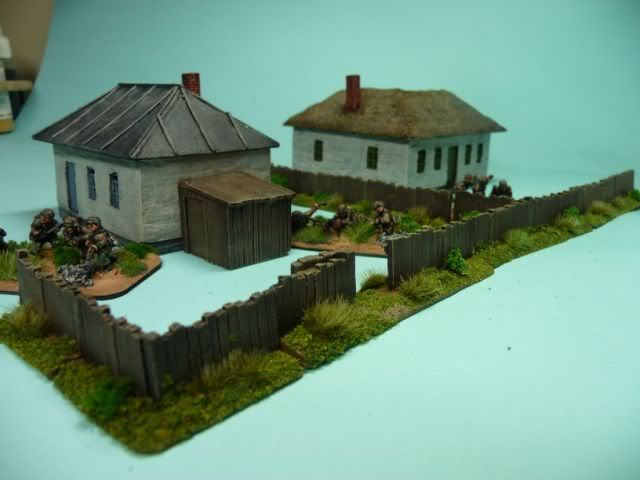 15-H4 Eastern Front house, L shaped with removeable roof.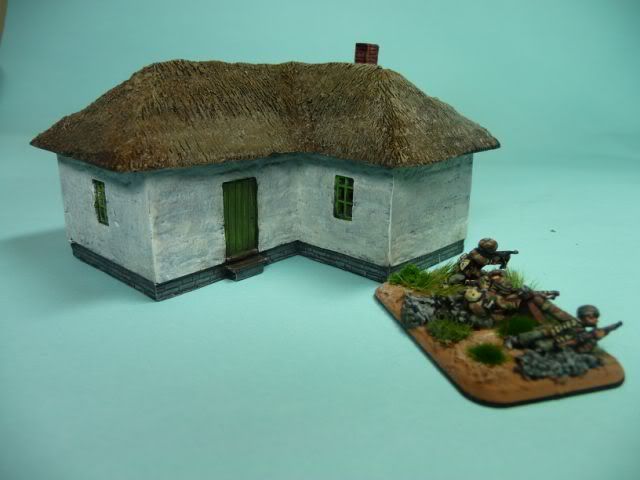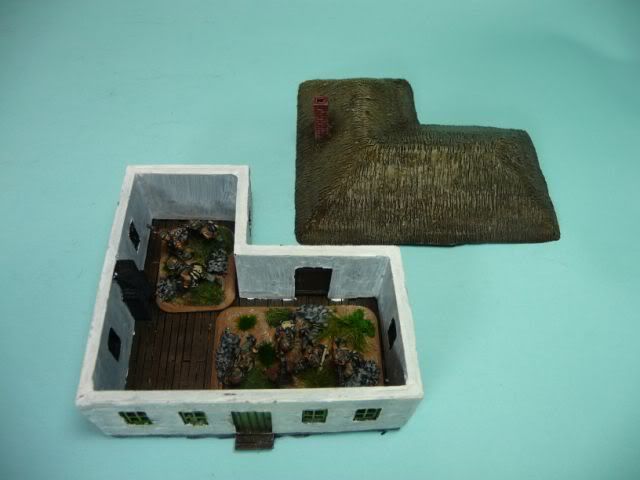 And together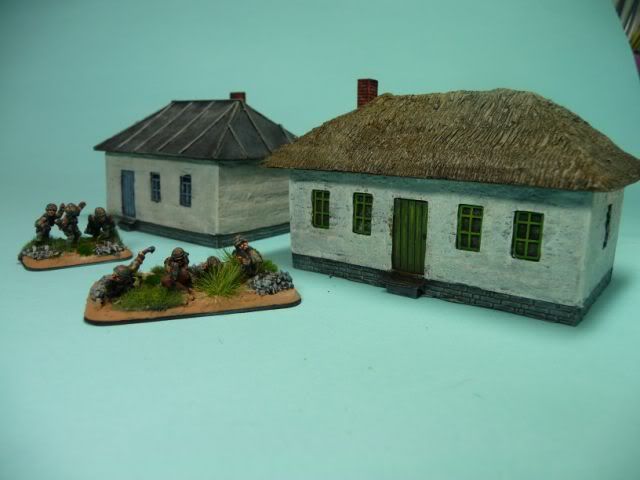 Left is 15-H3 Eastern front barn and to the right 15-H1 Small Log house together they will make a nice little outlaying farm on the edge of the village. Note that the annex from 15-H6 is in this picture. I intend to use it with the barn as it breaks that big box shape up very well, and makes they barn look much better.
Once again they have removable roofs, lots of room in the barn too as you can see.
I took these to show how the detail in the Musket Miniatures roofs. the 2 barns Ironclad left.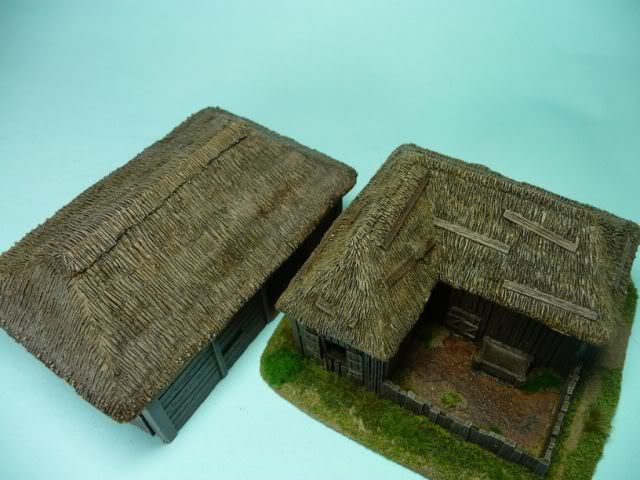 Small buildings Ironclad right.
I just put the finishing touches to the fences from Ironclad Miniatures, so now it's onto the boards and terrain overlays:D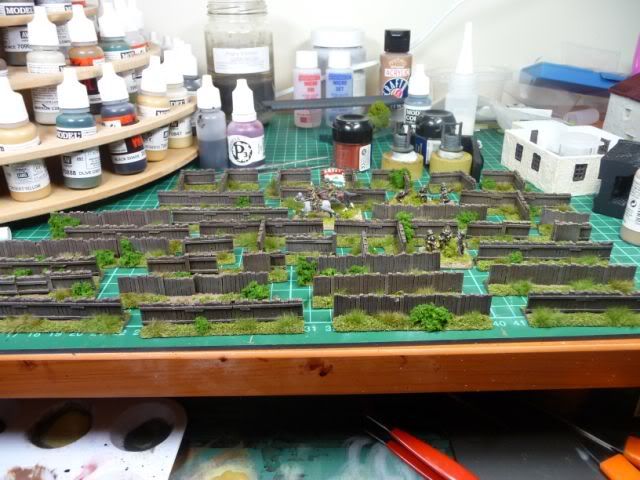 These are very nice well worth looking up.