Started the hilltop village to go with this table, better late than never I guess. Made it sectional so that I can use 2 or 3 sections to make the village. Had some plaster walls that I decided to use, it did restrict me to straight walls which hadit's limits. All in all I think it will come up a treat. Should have about 12 buildings all up and there are 4 roads entry points as well as heaps of infantry entry points thru blown walls stair cases and you name it a very busy village. It will be surrounded with some fields and orchards. I'll post a thread when it's done covering the constuction and all aspects of the build. This is just a teaser.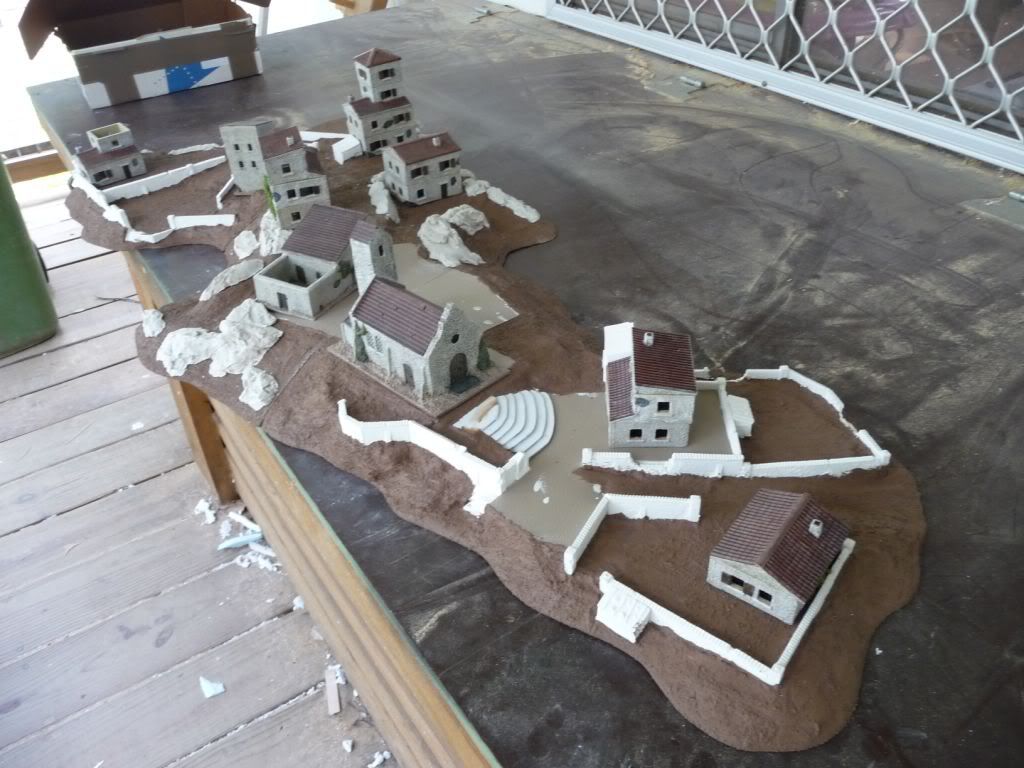 Just to show the sections better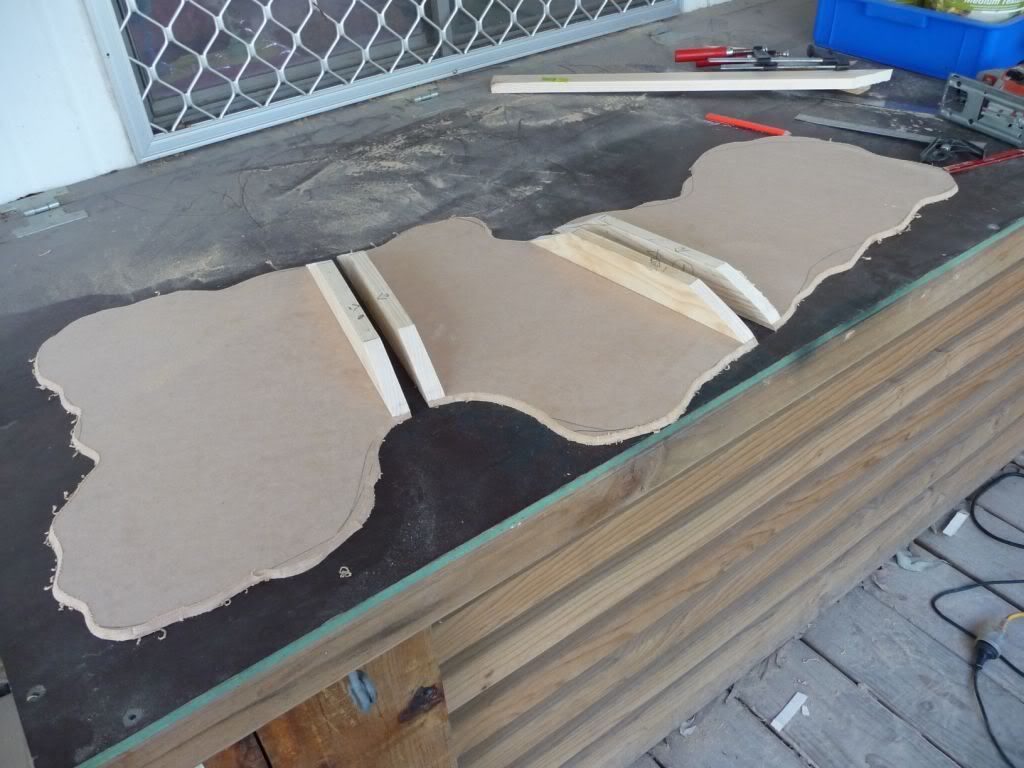 now just the ends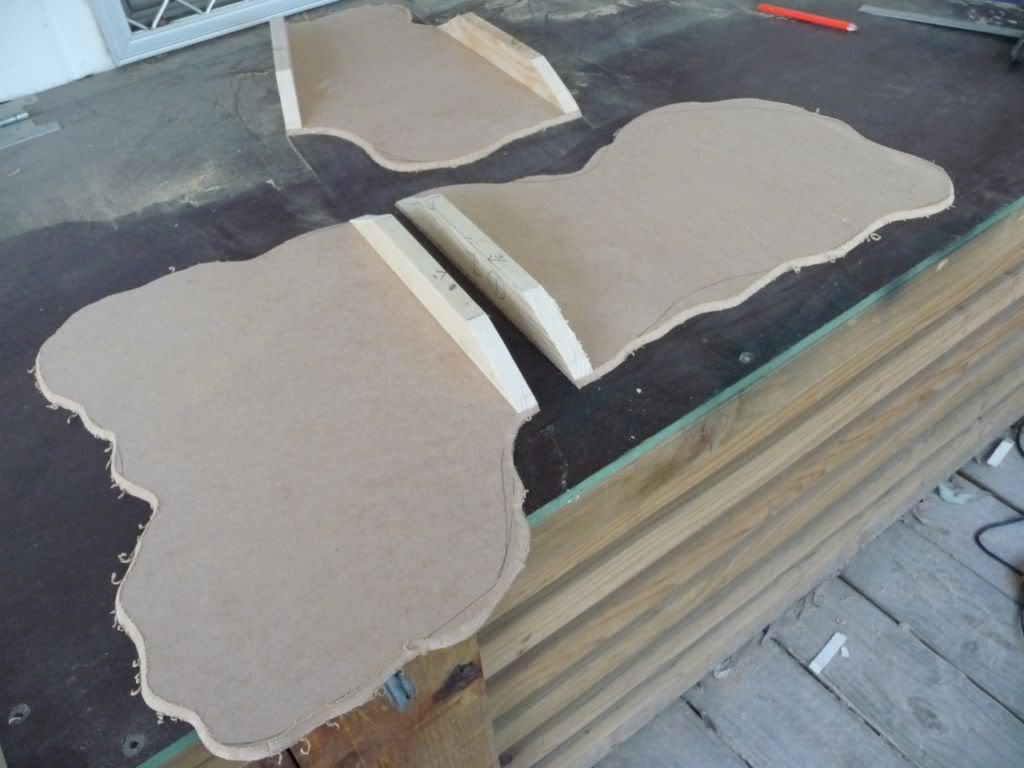 Just a few quick ones to better show roads and cliffs. So here is ther 3 sections together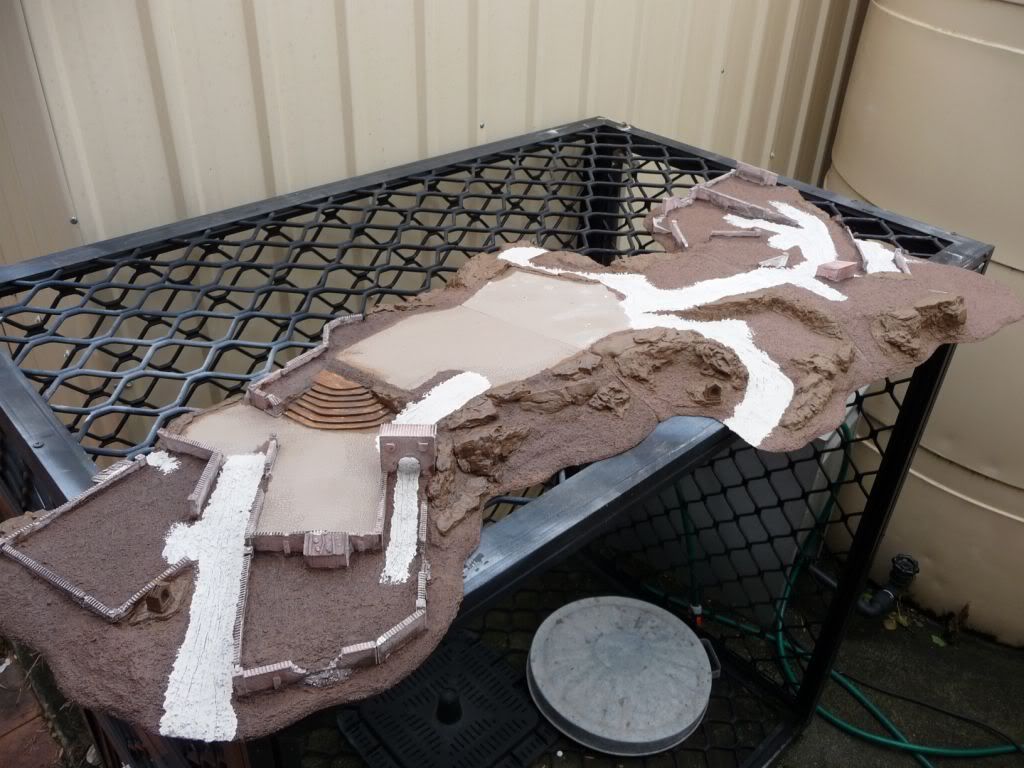 All the plaster peices have been washed and soon to be painted. But this shows the tight lanes leading thru the village.
and from the other end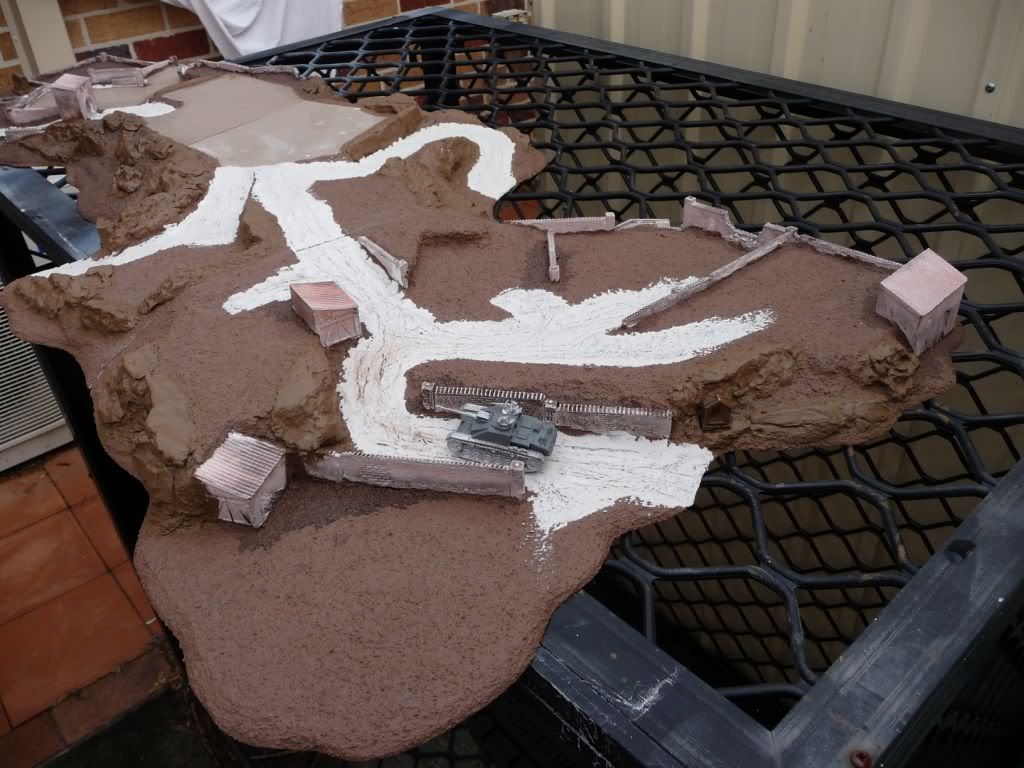 This is my favourate area, the cliffs below the church. with some stairs for infantry access.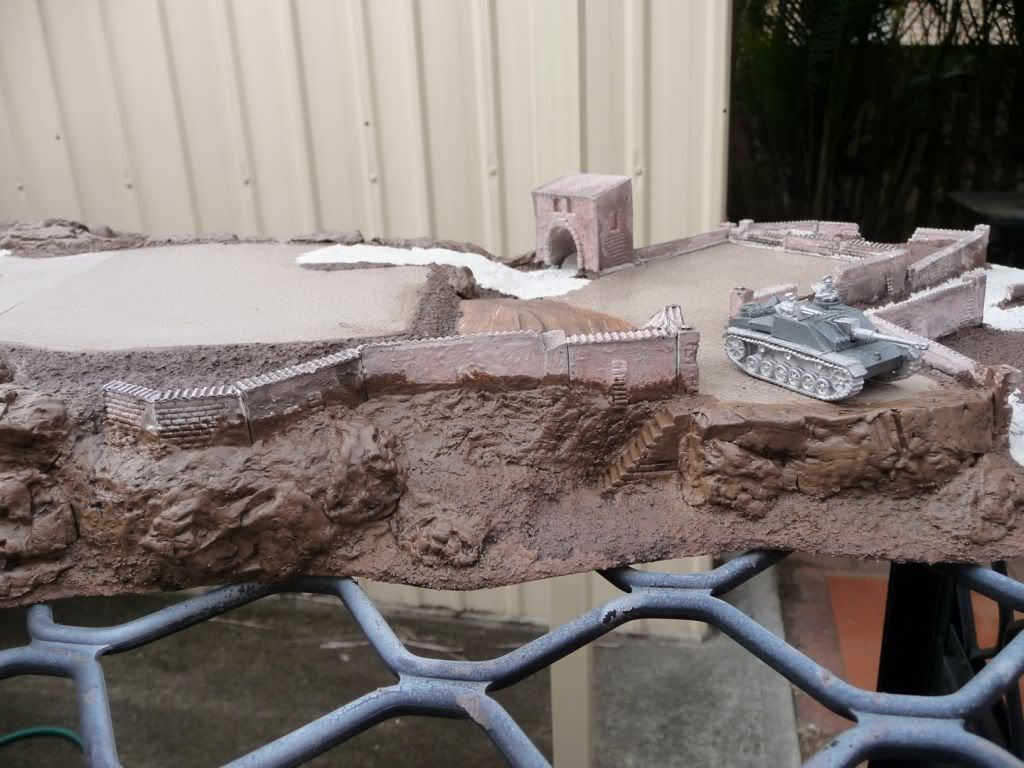 Rocky outcrops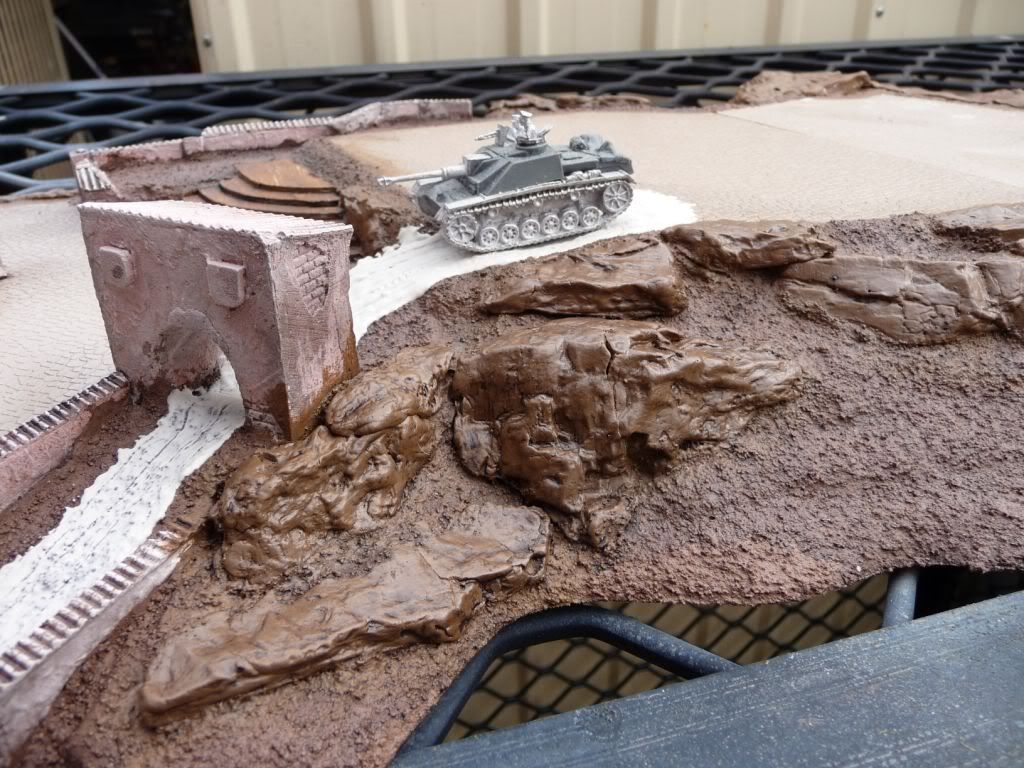 two end sections together, for a smaller village.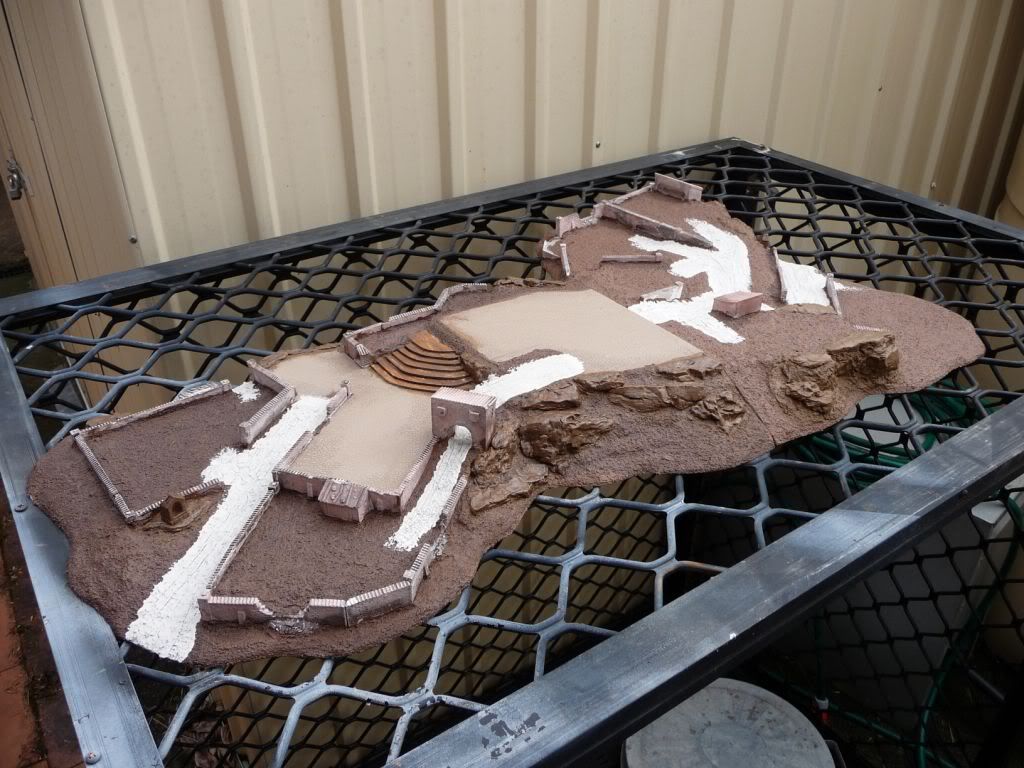 Once again everything I make now is made to fit in these stackable tubs for storage and transport.