A few quick pics while the sun is out (storms againg this aftenoon:blink
It's dripping wet from the PVA but it is really starting to take shape. Generally I just do my roads is filler with brush strokes it it for wheel marks. As this is one big experiment anyway I'm going to try for a eally rough gravely mountain trail. Detailed painting starts tonight.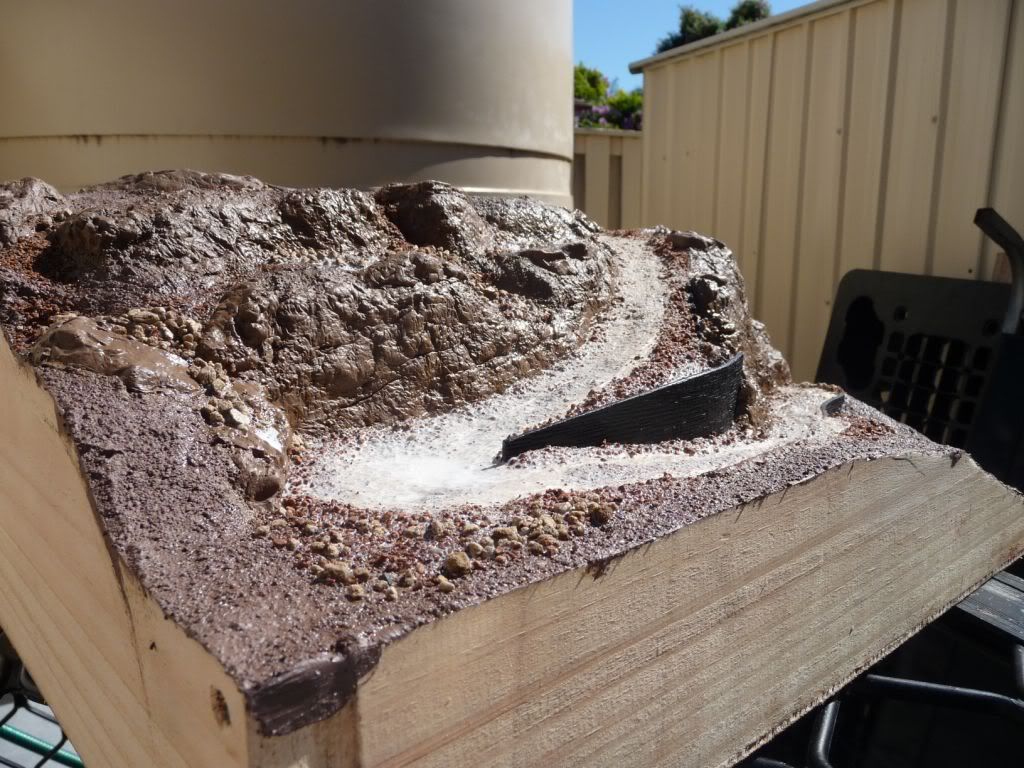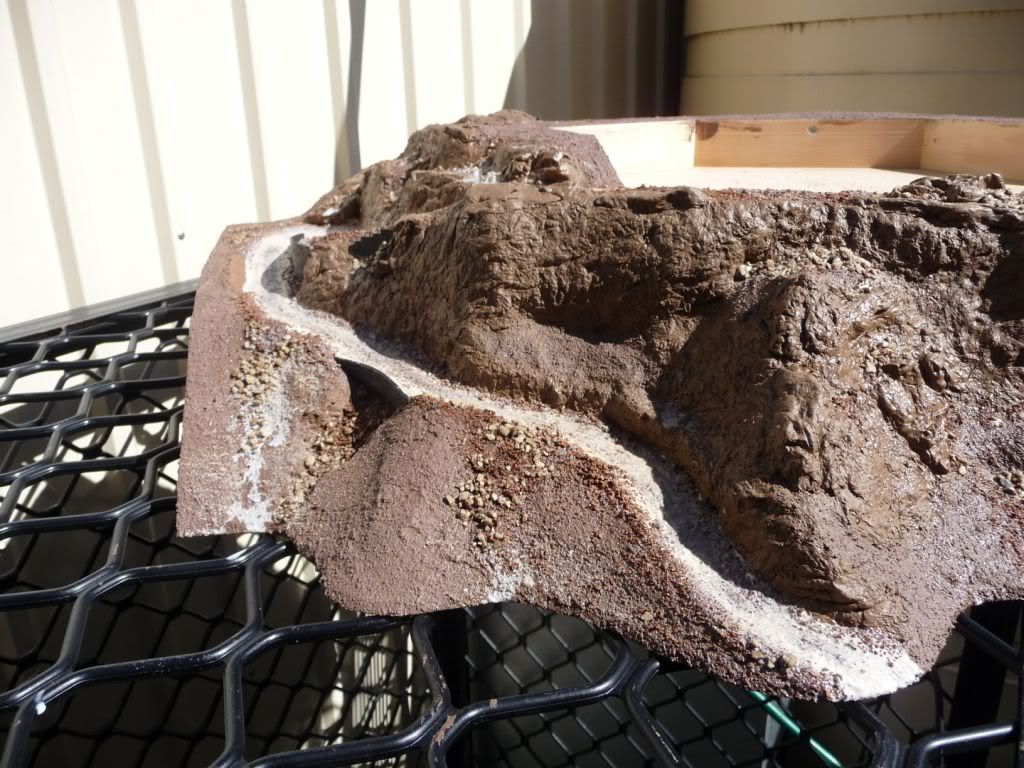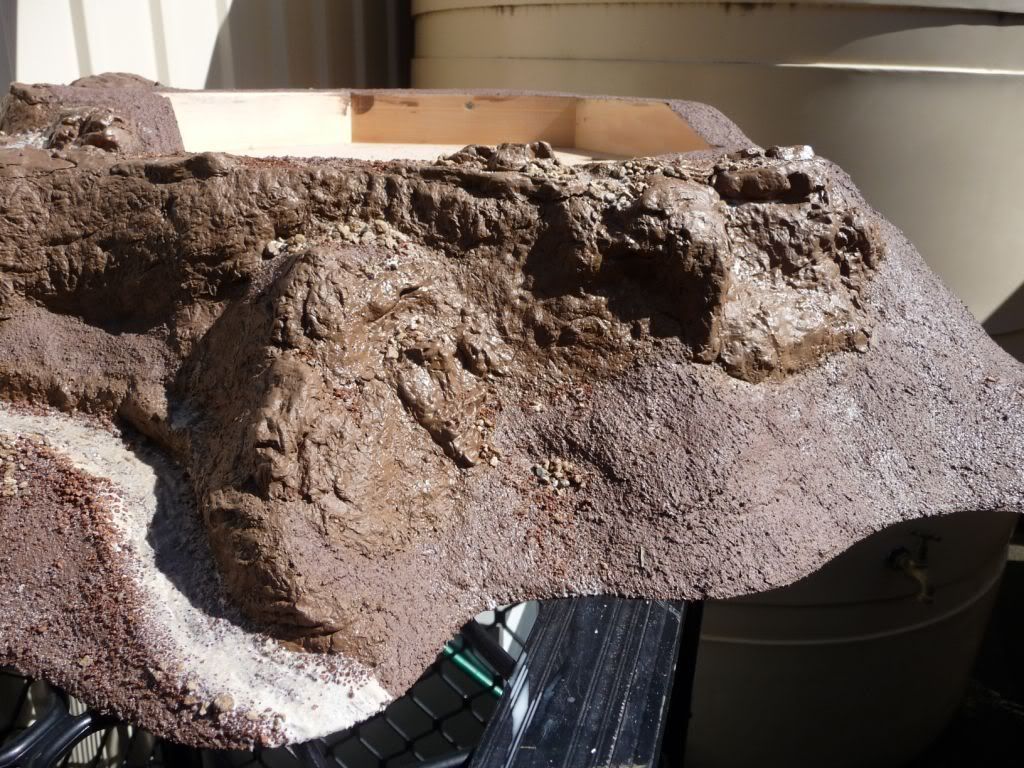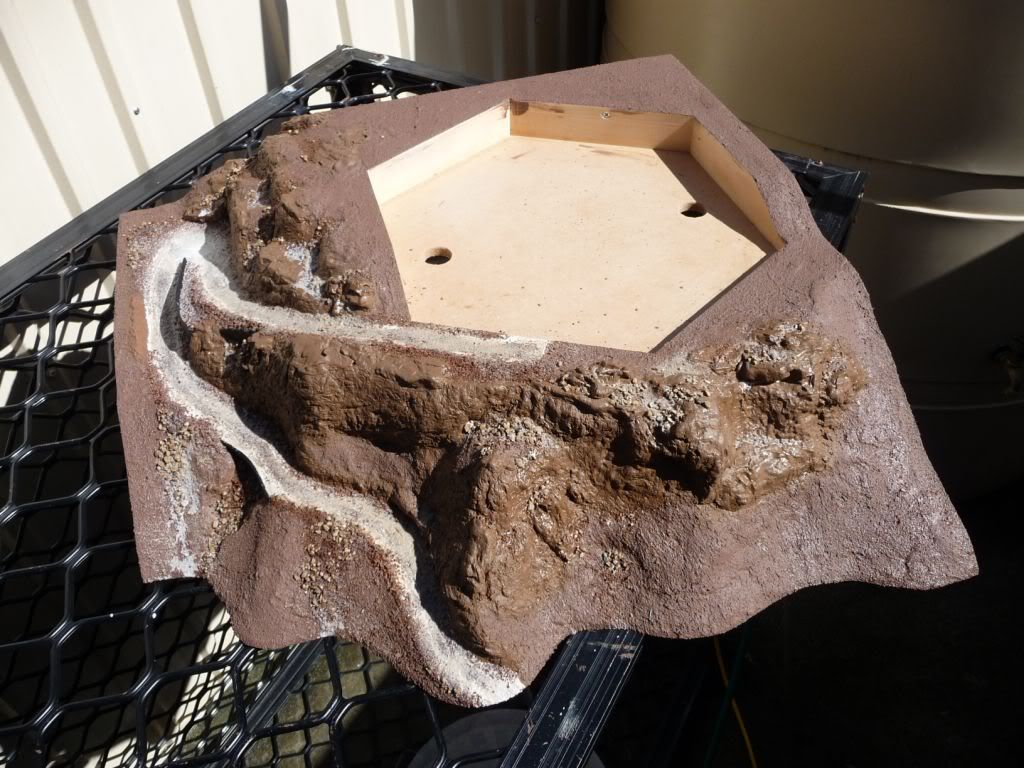 The next hill will have a terrace farm up its hill side. Another a Vineyard so fun time ahead.
I've finished the dry brushing the cliffs. Simply gave it a good magic wash first to bring out some more detail then dry brushed 3 shades of grey and a off white to finsh the highlights. It's been a most enjoyable experiment I have to say and in the end it came together very nicely.